I used to think of "vanity press" condescendingly, viewing it as primarily for authors whose work was not good enough to interest a "real" publisher. Dennis Kennedy's new books Make LinkedIn Work for You and Successful Innovation Outcomes in Law, have changed my attitude. Rather than go with a conventional book publisher, Kennedy self-published both books, working through Amazon Kindle Direct Publishing. This includes an option for on-demand paperback publishing as well as eBook).
There are multiple advantages to self-publishing, including speedier development and reducing the cost to purchasers. It is yet another example of how the Internet enables "disintermediation," or cutting out the middleman, in this case conventional book publishers.
Kennedy is in a better position to self-publish than most authors. Having a respected third party (in this case, an established conventional publisher) select a book for publication serves a sort of credentialing function, "validating" the book for potential readers. Kennedy's track record as a recognized expert and author allows him to "self-validate."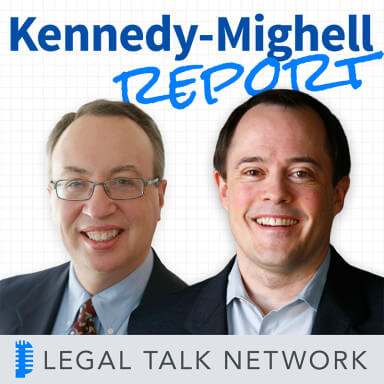 Dennis found the results of self-publishing so beneficial that he explained in an interview posted at his podcast, the Kennedy-Mighell Report that the odds are 95% that he will self-publish his next book.
Changes in the book industry make self publishing an attractive option for many lawyers, including those who have a high profile that lets them self-validate and who would improve their reputation by having a book in print.
With these books, Kennedy demonstrates that he does not merely preach innovation, he practices it. Many ambitious lawyers would benefit from following his example.